Celebrate Spirit Day on October 15!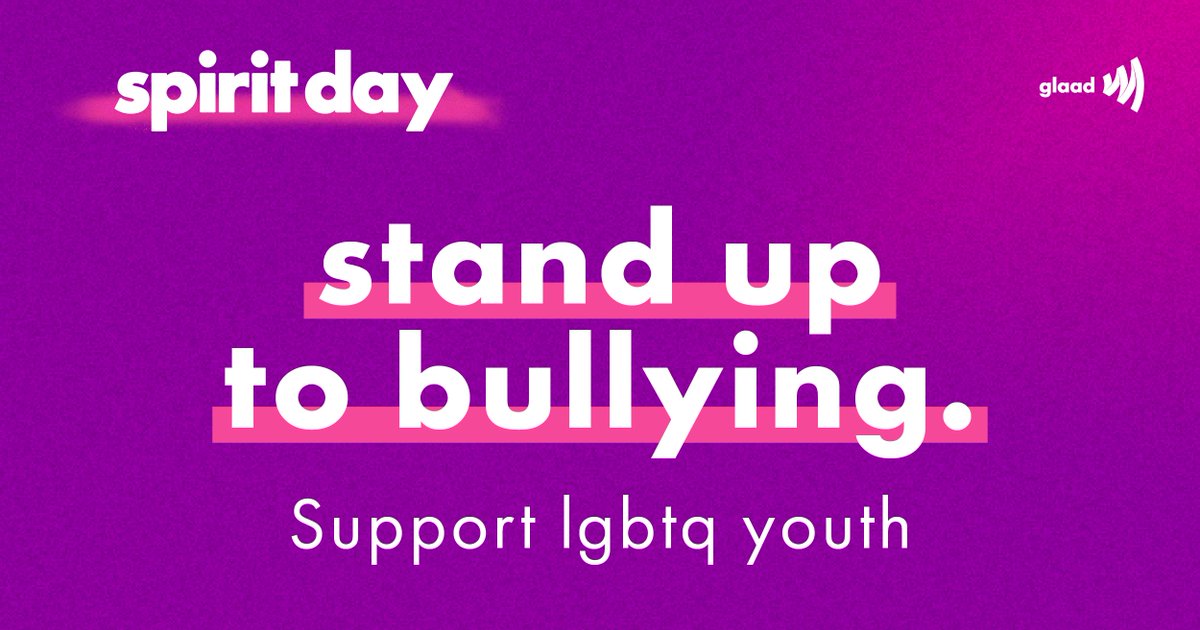 LGBTQ youth disproportionately face bullying and harassment because of their identities. Each year, millions go purple for Spirit Day to support LGBTQIA+ youth in a united stand against bullying. Pledging to "go purple" on Spirit Day is a way for everyone — global and local brands and companies, world leaders, celebrities, neighbors, parents, classmates, and friends — to visibly show solidarity with youth and to take part in the largest, most visible LGBTQIA+ anti-bullying campaign in the world.
Join Student Life for a Spirit Day Zoom Selfie!
Join us on Thursday, October 15 at 2 p.m. via Zoom to GO PURPLE and take a group photo in solidarity with LGBTQIA+ Youth! Wear a purple shirt, decorate your desk, find a festive virtual background, or dress up your pet! We will share screenshots from Zoom on Student Life's social media. We hope to see you there!
Zoom ID: 9496 3622 675
Take Action for LGBTQIA+ Youth
 GLAAD
GLAAD rewrites the script for LGBTQIA+ acceptance. As a dynamic media force, GLAAD tackles tough issues to shape the narrative and provoke dialogue that leads to cultural change.
 The Trevor Project
Founded in 1998, The Trevor Project is the leading national organization providing crisis intervention and suicide prevention services to LGBTQIA+ young people under 25.
 The It Gets Better Project
The It Gets Better Project is a nonprofit organization with a mission to uplift, empower, and connect LGBTQIA+ youth around the globe.
 Equality Florida Safe & Healthy Schools
Equality Florida Institute's Safe and Healthy Schools Project aims to create a culture of inclusion while countering the bullying, harassment, social isolation, and bigotry that dramatically increase risk factors for LGBTQIA+ students.